Una più forte collaborazione Europa-Asia fondata su scienza e cultura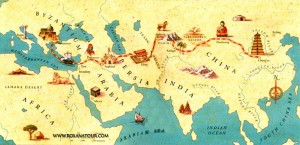 Interview: Romano Prodi calls Chinese initiative to build Silk Road economic belt "great revolution"
Interview by Marzia De Giuli to Romano Prodi on Xinhua, October 14, 2014
Europe-Asia relations need to be more focused on sector-based projects to boost cooperation, former Italian prime minister and scholar Romano Prodi said about the Asia-Europe Meeting (ASEM) summit that will be held in Milan later this week.
"From a general point of view, we can say that Europe-Asia relations are good; both commercial and cultural ties are increasing," Prodi said in an interview with Xinhua. "But I also must say that there is not, at present, a focused policy for making relations more systemic," he added.
When Prodi, a strong supporter of European integration, led the European Commission between 1999 and 2004, 12 member states abandoned their national currencies to adopt the euro and the European Union was enlarged to admit several more nations.
"At that time, many common projects were launched including the Galileo global navigation satellite system – currently being built by the European Union – which was intended to be carried out together with China and other Asian countries," Prodi recalled.
Today, however, many collaboration opportunities between the two continents are hampered by political obstacles, he said. Internal divisions in Europe and tensions among various countries regarding Asia makes moving common foreign policies and big projects forward difficult.
But the former prime minister stressed that despite these obstacles, economic ties between Europe and Asia have continued to improve, paving the way for further growth. "Huge steps have already been made and there is the potential for bigger ones," he said, adding that Europe-Asia trade volumes are larger than those of Europe and the United States.
In Prodi's view, making room for "sector-based projects" could lead to greater political collaboration between nations. Prodi recommended focusing on joint-effort projects in the scientific and cultural sectors rather than on agricultural projects which would involve addressing a wide variety of interests and problems before progress could be made.
"Asian countries have reached technological levels which are much higher than some years ago and are destining considerable resources to research," Prodi explained to Xinhua. In particular, he underlined, China has entered a new phase of technology-driven development in which the internationalization of Chinese companies can be easier in Europe than in the United States.
This would be the right moment, he said, for planned common initiatives between Chinese and European universities in many new sectors such as biotechnology and space research, which at a later stage could be a driver of a more systemic approach.
Prodi called China's initiative to build a Silk Road economic belt and a 21st-century maritime Silk Road a "great revolution." He said the project, which brings together the sea, train and air routes across Europe and Asia, can be important to boost change if well implemented.
The 10th ASEM summit runs from Oct. 16 to 17. European and Asian leaders will hold multiple meetings, exchange views and assess the current situation at the upcoming summit. "I expect from ASEM a push for an atmosphere of cooperation and understanding," Prodi said. In this regard, though the ASEM process lacks the treaty-making power and real structure to achieve tangible outcomes, the summit can provide important orientation, he highlighted.
"We always speak about globalization. But attempts of total globalization are very difficult and complex, while inter-regional collaboration as in the ASEM case is more concrete and can give better results compared to a concept of global cooperation," he concluded.